Share feedback
Thanks for sharing your feedback!
Depending on the setup of your roles in Cirrus, you can setup the first page that users see when they login to your Cirrus environment. Most users will be happy to see the dashboard which offers a ton of information and direct access to a lot of relevant information for authors, assessors and markers. This article explains how to set this up and what information is available via the dashboard.
The Dashboard explained
The dashboard offers information on relevant updates for the author/assessors especially, plus direct access to a lot of useful information: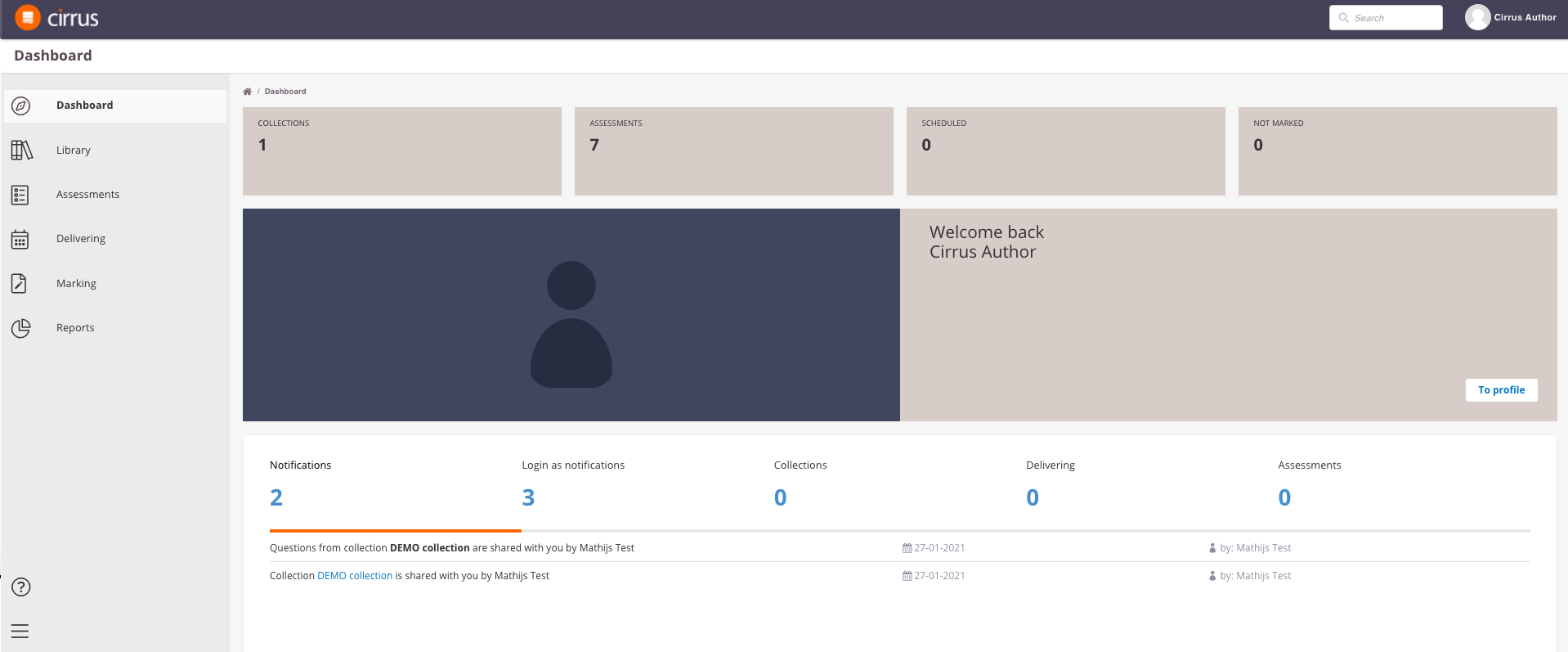 [A] The top row offers an overview on the amount of Collections, Assessments, Schedules and Unmarked Assessments created by or shared with the user. Simply click the number to go the relevant overview pages.
[B] Shows the profile picture of the current user, which can be changed under
[C] The button which leads to all the user's profile settings.
[D] Shows relevant updates for this user.

Notifications shows updates on Items in the collections that the user is involved in, sharing of Media Files and
Collections refers to the collections that have been shared with this user
Delivering refers to the Schedules (i.e. planning or bookings) the user has been added to
Assessments refers to the Assessments that have been shared with the current user.

[E] You can use our general search box to search for Items, Assessments and Schedules via a simple but powerful text search.
[F] Clicking on the user's name in the top bar gives him/her the option to go to their profile or to logout.
How to I setup the default first page for a user?
Go to Admin > Roles > Site (tab)
Scroll down to "Start page" and select the default for that role, for example the Dashboard: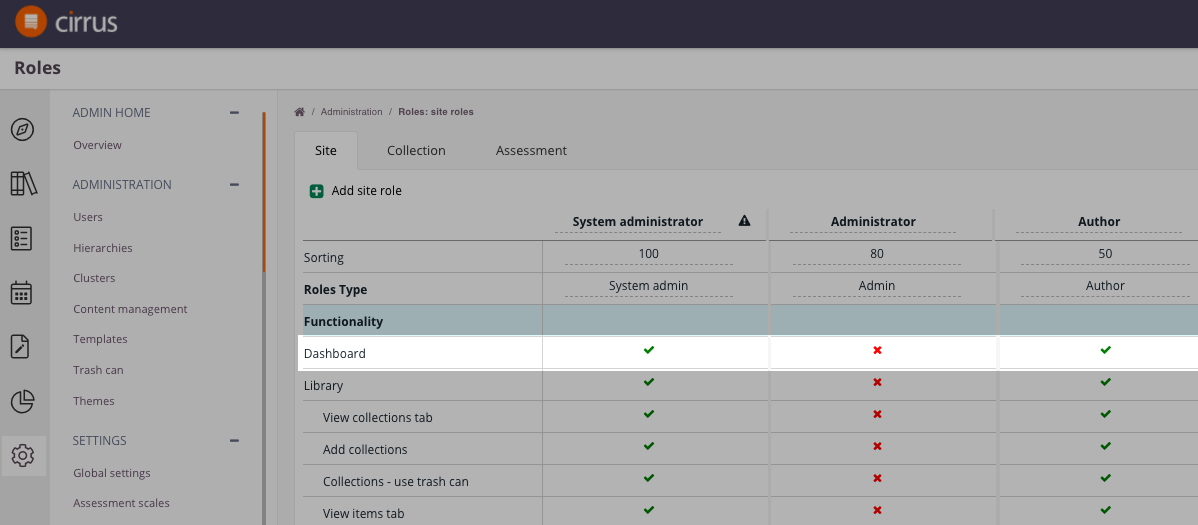 ---
Was this article helpful?
---
What's Next